Okay, it's time to really make this bike into a bob-job. I put this first picture in just to show everybody how short the frame struts for the fender are.
Basically you could easily do any 7 1/2 or 8 inch fender you wanted any of these ways.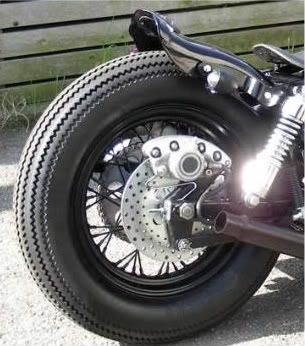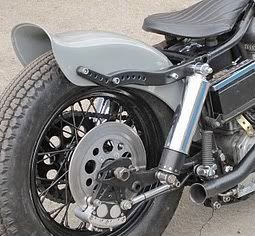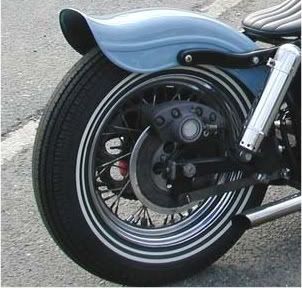 I am wanting to keep a spot that could still hold a pillion or rack. So I want mine to look more like a hinged fender with the hinged section of the fender gone. Like these...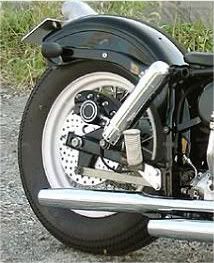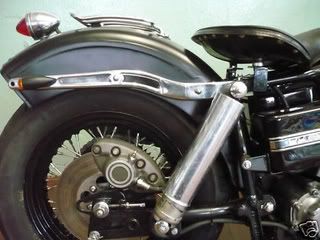 So here's my good fender, it's going in to the attic in case I want to run the stock sheetmetal later.
Here's my fender to get cut.(Man those colors are ugly.)
First I wanted to mock up my new light. I put my pillion on a sissy bar on to make sure it would all fit together. I'm not wanting to run either, but I have them and my four year old son may need those on to ride a little next spring.
Put I so tape on, not to save paint, but to be able to mark things.
First marks, for reference only.
Make sure everything is square and even. There are two holes for the stock tag mount and those will be our datums for everything.
The marks are wierd, because the chinese taillight bracket holes are wierd.
The light is placed. Now to cut the fender.
We found a nice reference point, where the fender flares to meet the struts.
With both sides marked, we ran a kite string across the fender.