A while back I bought these cool Harley grips at swapmeet, thinking they would fit right on to the Vulcan. I mean both run 1 inch bars and CV carbs, right? Turns out they aren't a straight bolt on. The slidey part of the HD grip is too big for the Kawasaki throttle housing.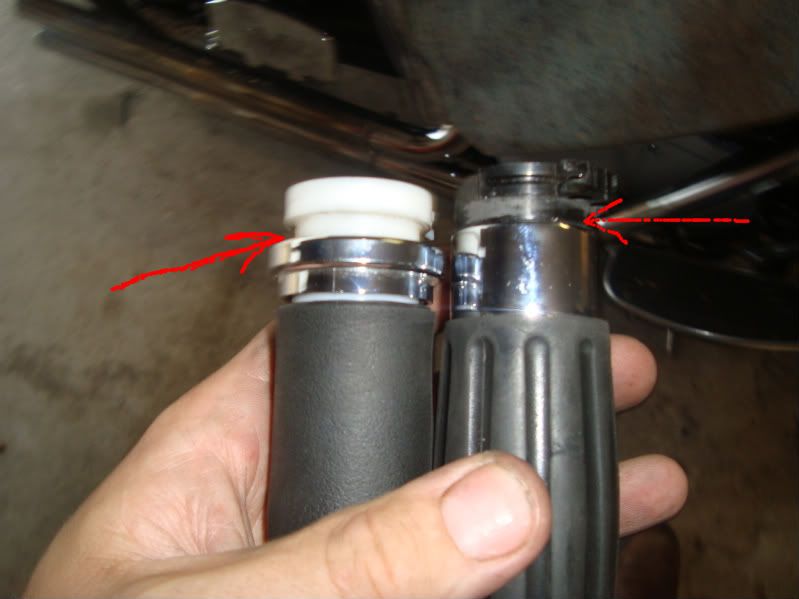 I measured the Kawasaki hole at about 1.200inch and the HD at about 1.400inch. I figure my marker tip is about 0.050 inch. So I will make it once and cut it, see where that puts me and do it again.
Not my prettiest work, but it should work fine now.